Good morning my loves!
Today's outfit is from Dubai, this was the first look I wore there!
It is just like yesterday's outfit, did you see it?! The skirt and the cropped top fit very well, shoulder to shoulder and the pattern has neon colors, amazing. I love to mix yellow and pink, check it out: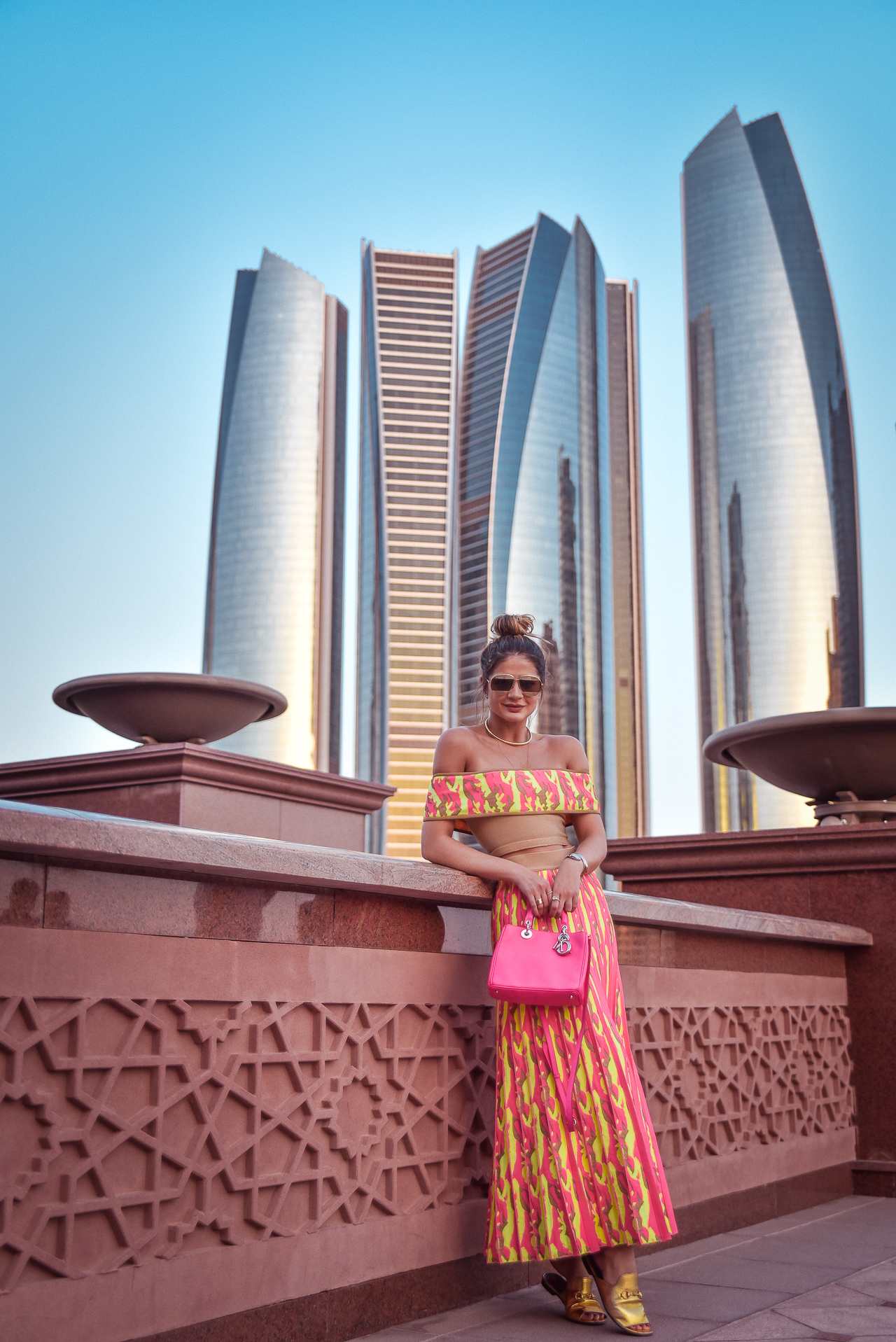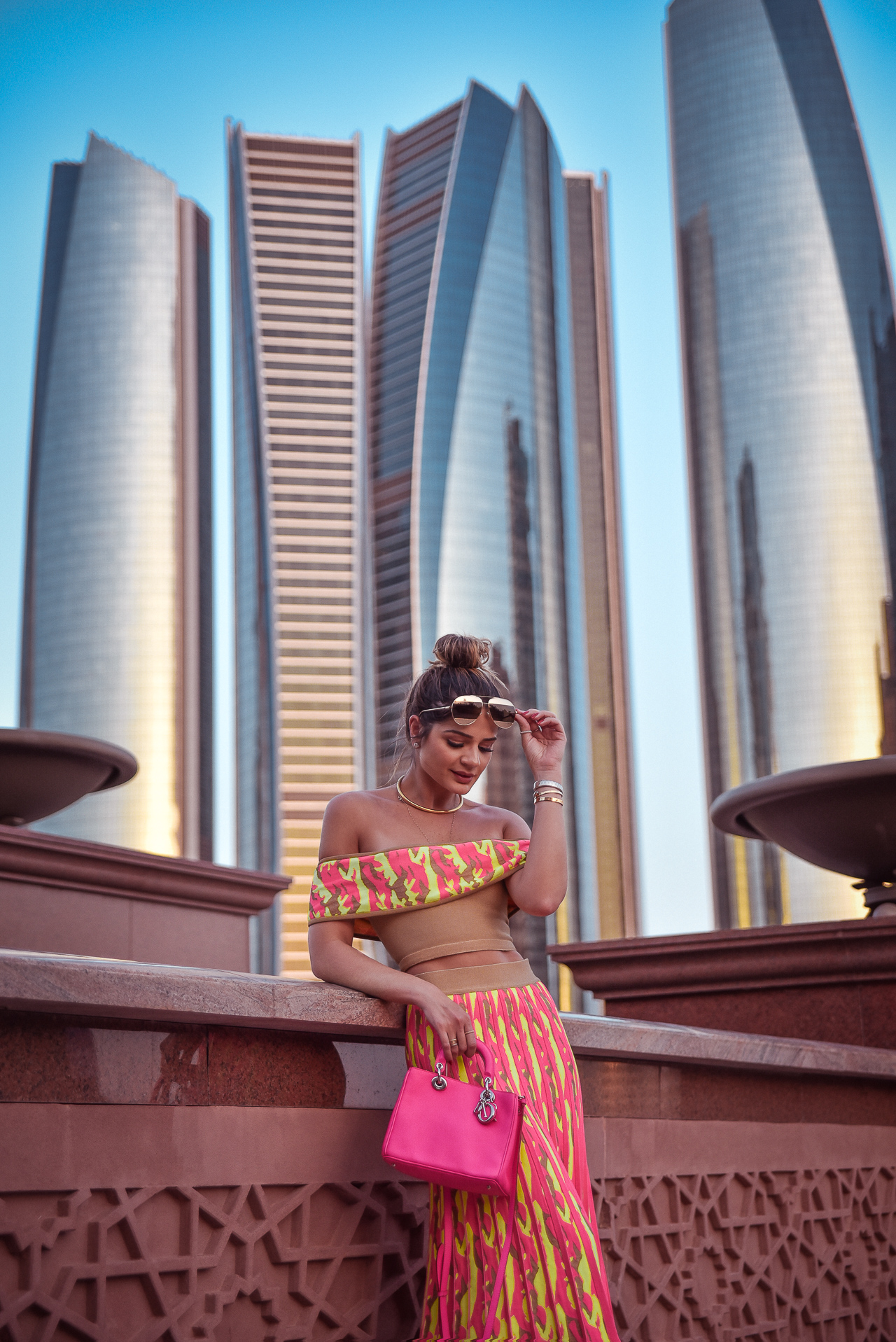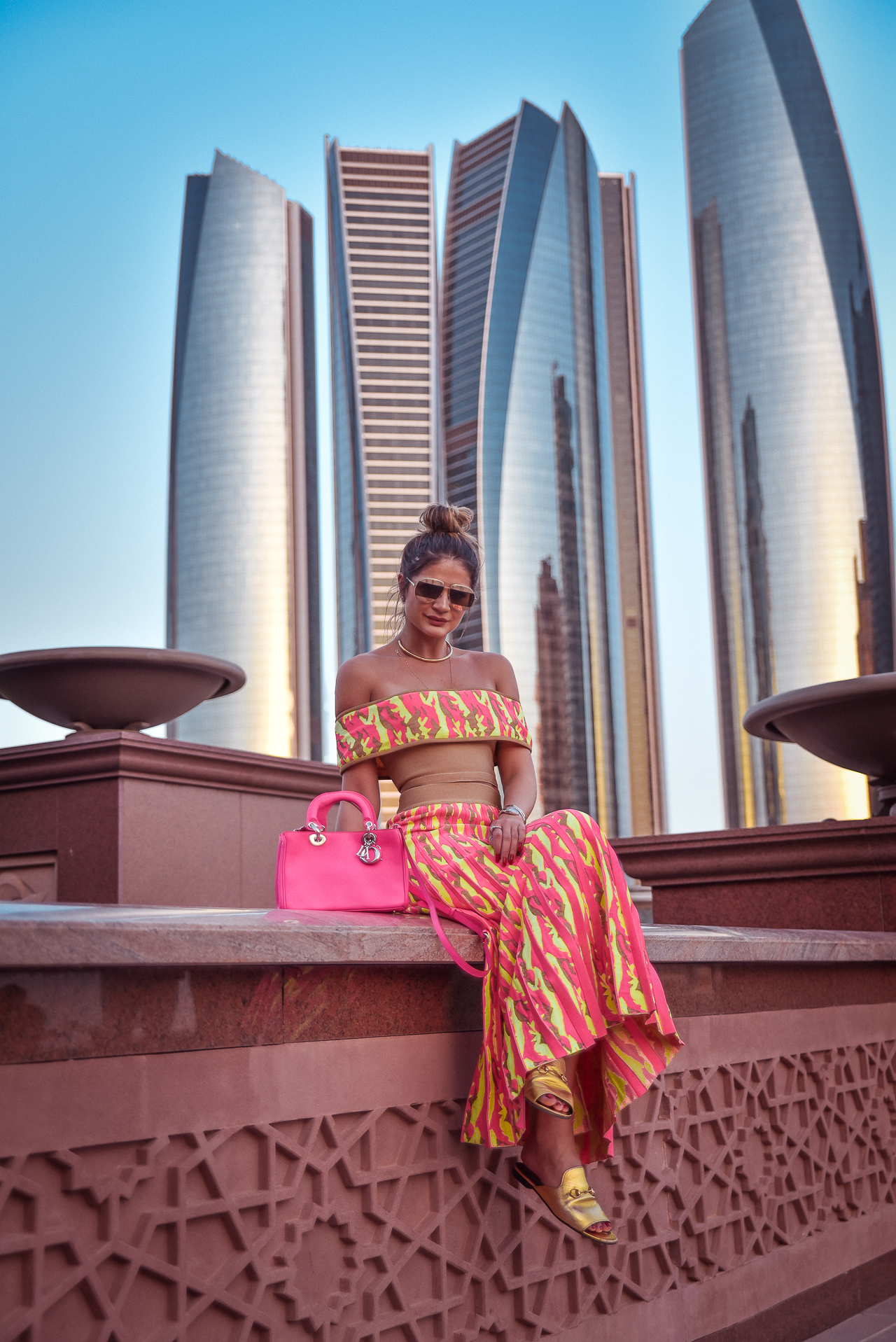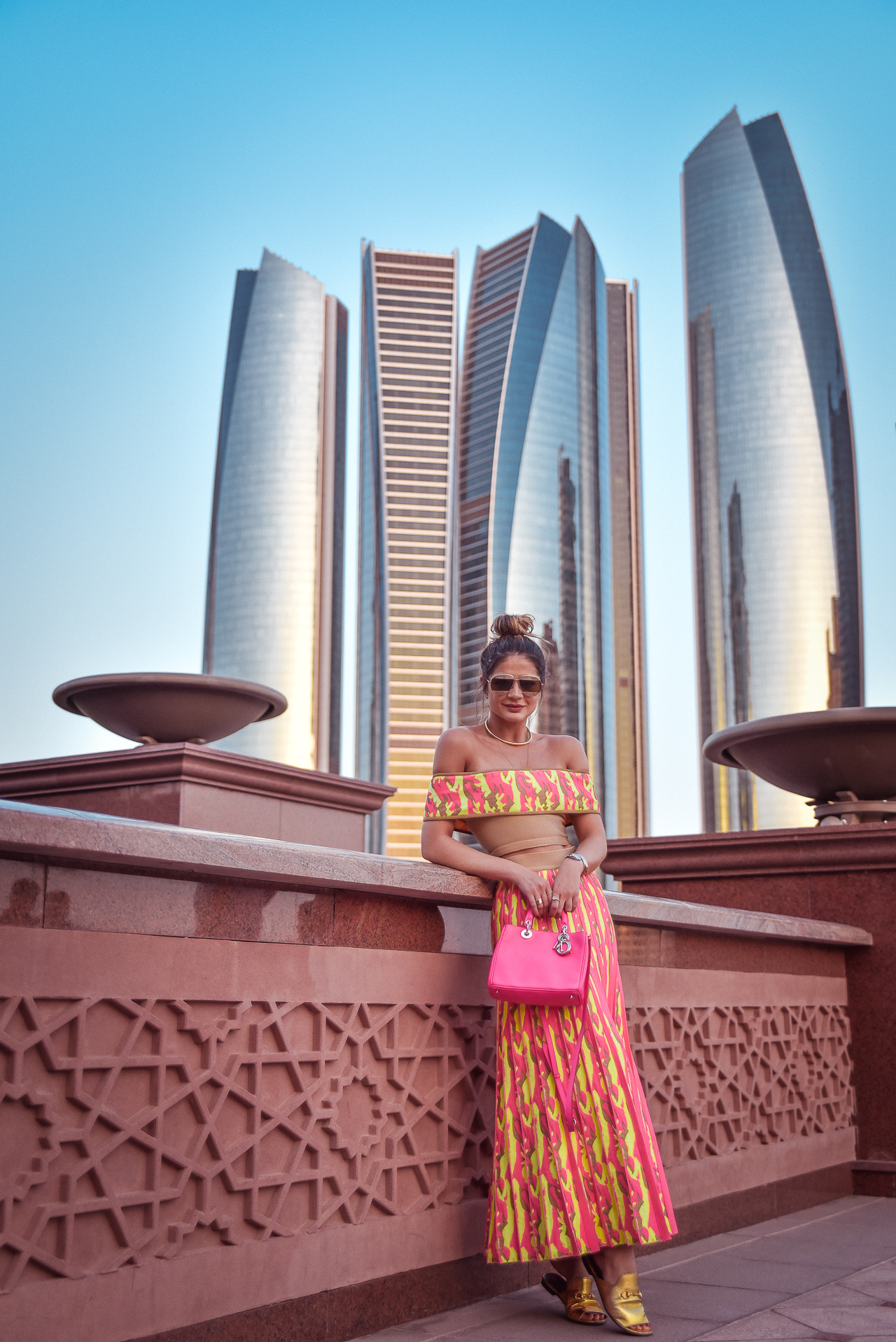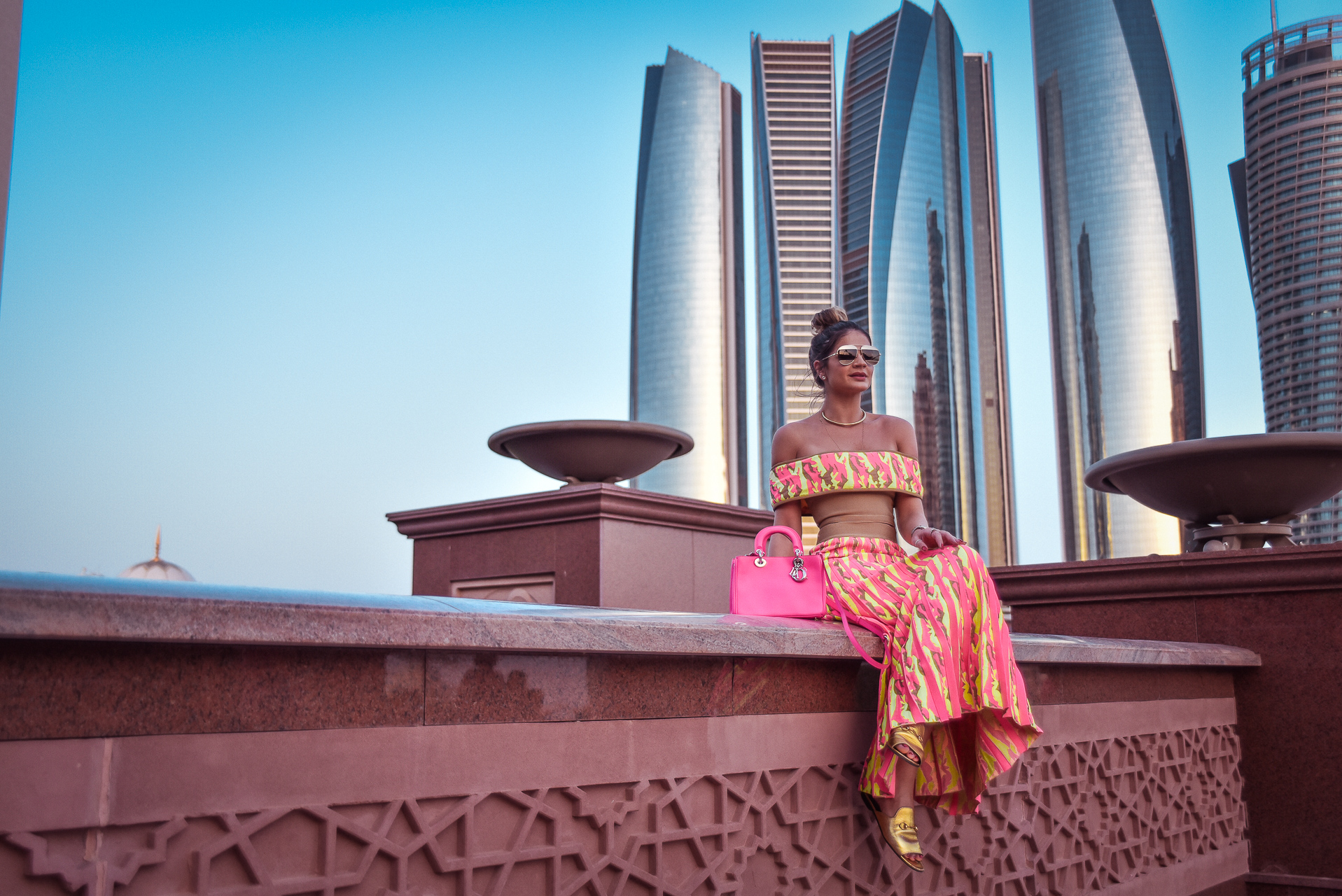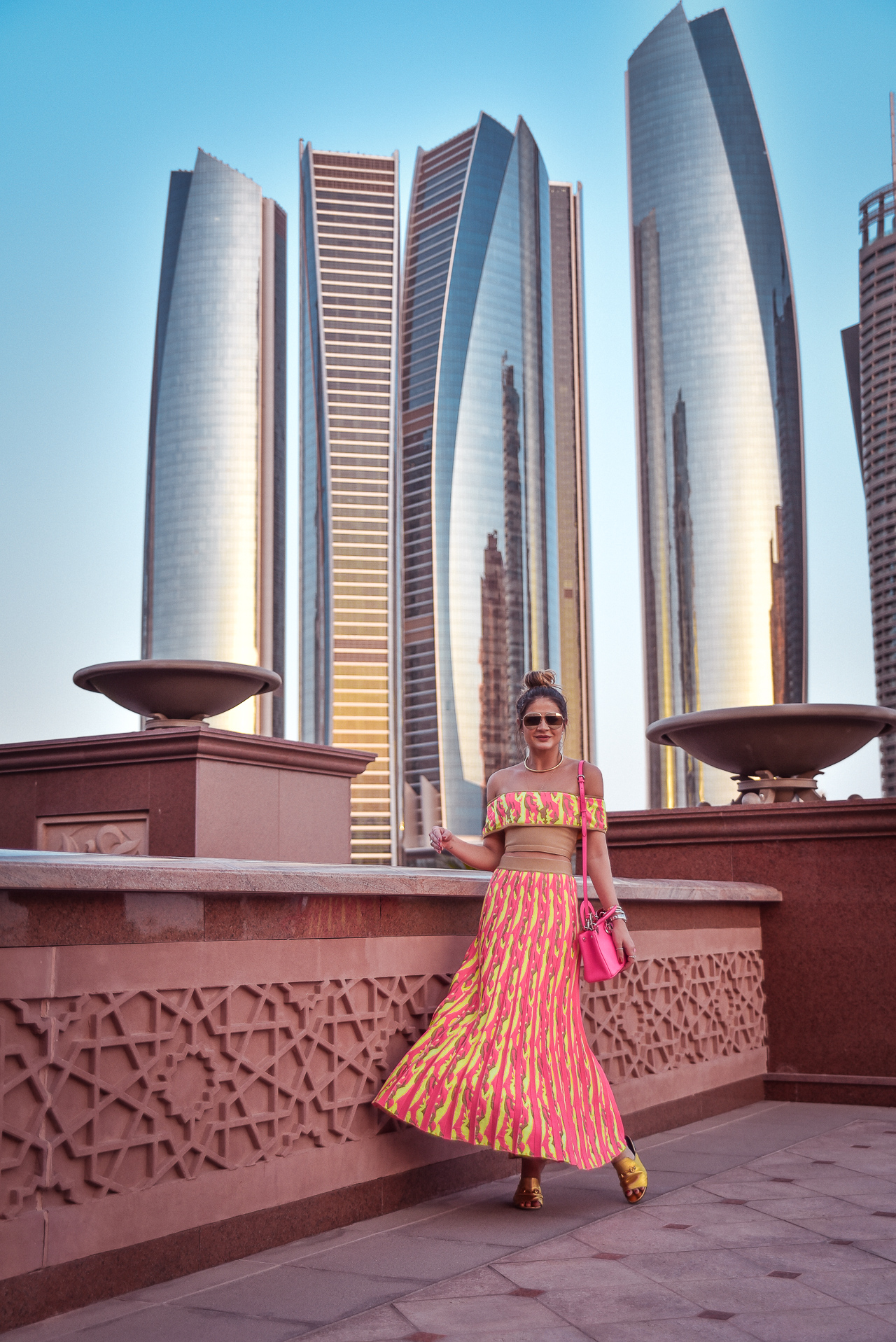 Outfit – Skazi
Bisou, bisou!