Hi my loves, good morning!
Monday and we are excited! Tomorrow is a holiday, isn't it?! Holidays are for seeing family and friends, and, of course, wear an amazing outfit! So let's see some inspiring outfits to wear tomorrow night.
Winter vibes, because here in Uberlândia is starting to get cold. At the same time, this dress from Galeria Tricot is beautiful and fits perfectly. Not mentioning the structured sleeves.
To sum up and highlight the waist, I added a belt and boots to protect against the cold and obviously, as a styling tip. Check it out: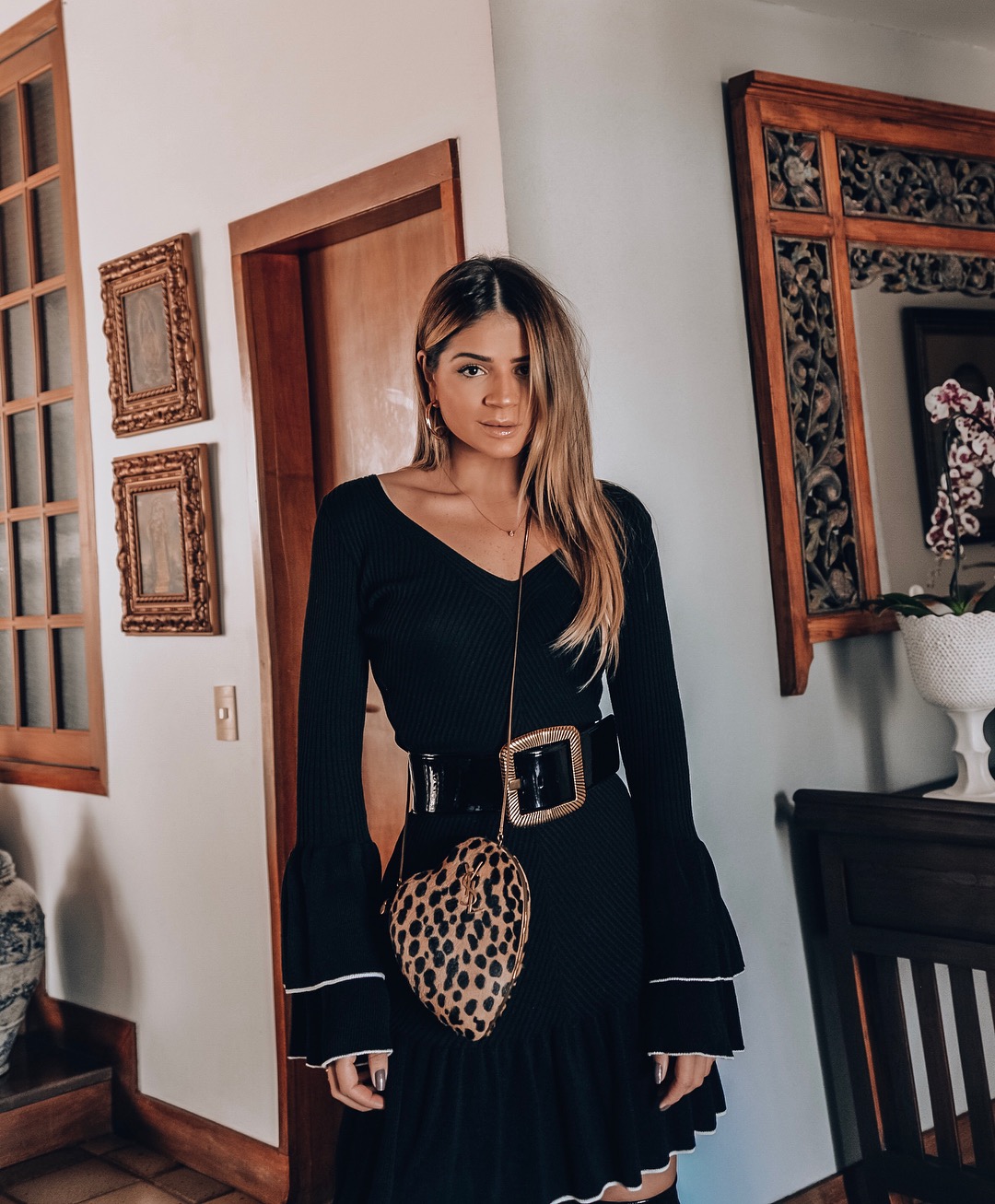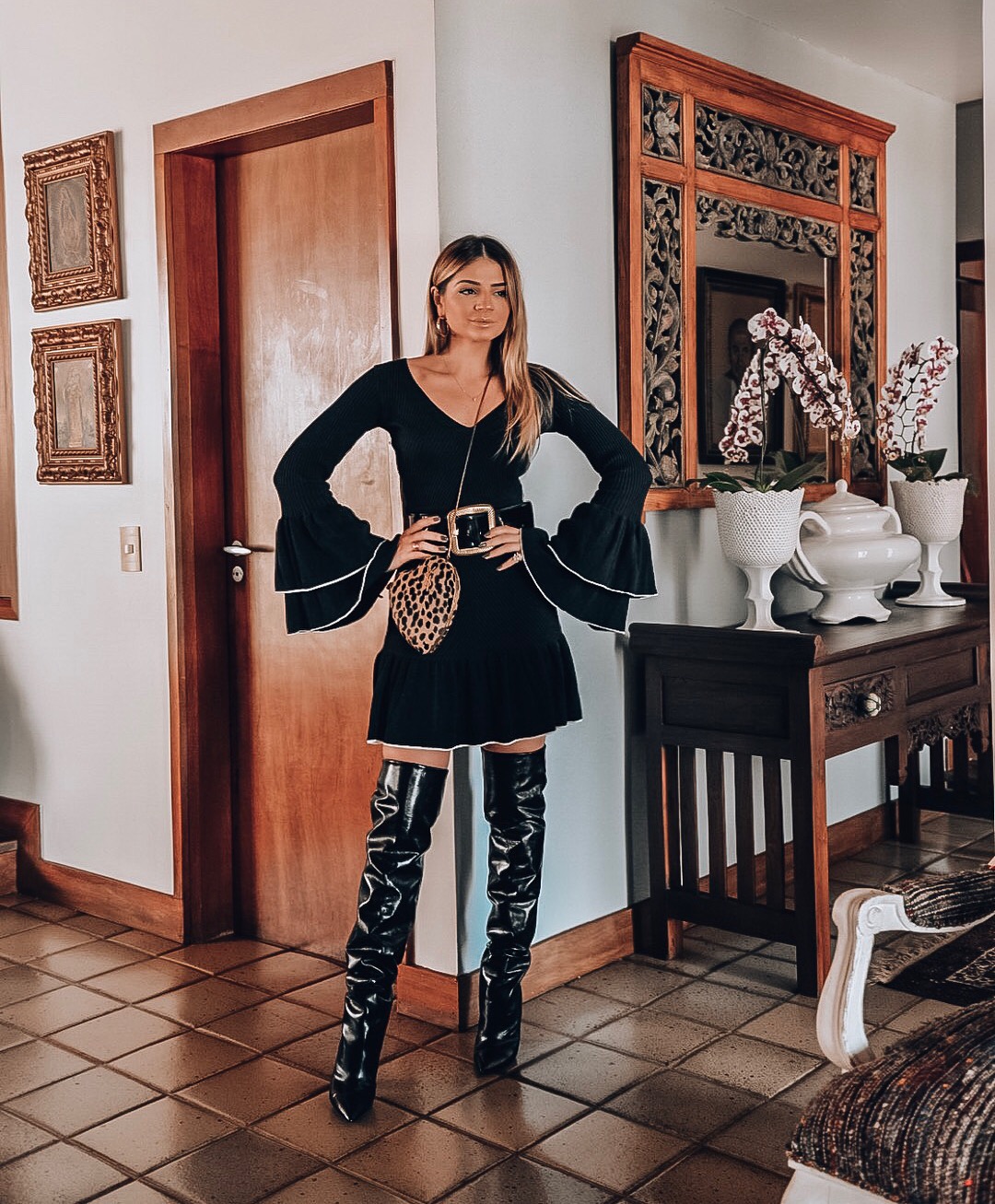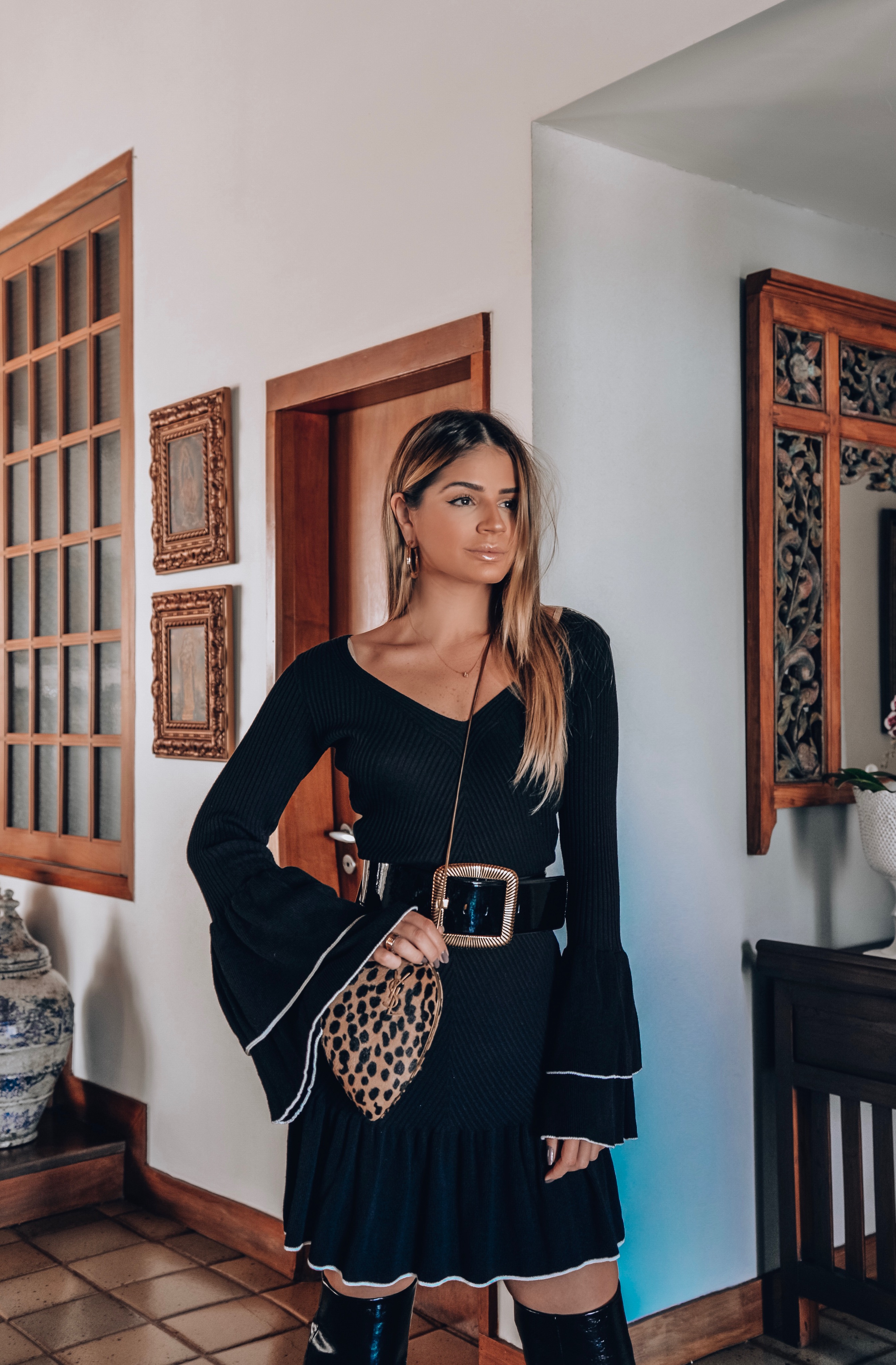 LINK HERE to buy this beautiful Galeria Tricot dress!
So, did you like it?!
Have a lovely holiday! Bisou, bisou.