Hello loves! Let's take a look at some more pictures from Bali?
The outfits from Skazi's summer collection are amazing! I loved this print, on a unexpected choice of colors for a color blocking. Very modern but with the potencial to become a classic piece, you know?
For the accessories, I'm addicted to the hats! This short brim is really charming and I believe it matched the boldness of this neon green shades by Gucci. It's a not obvious combination, but it worked pretty well.
And of course, what an incredible scenario! Check it out: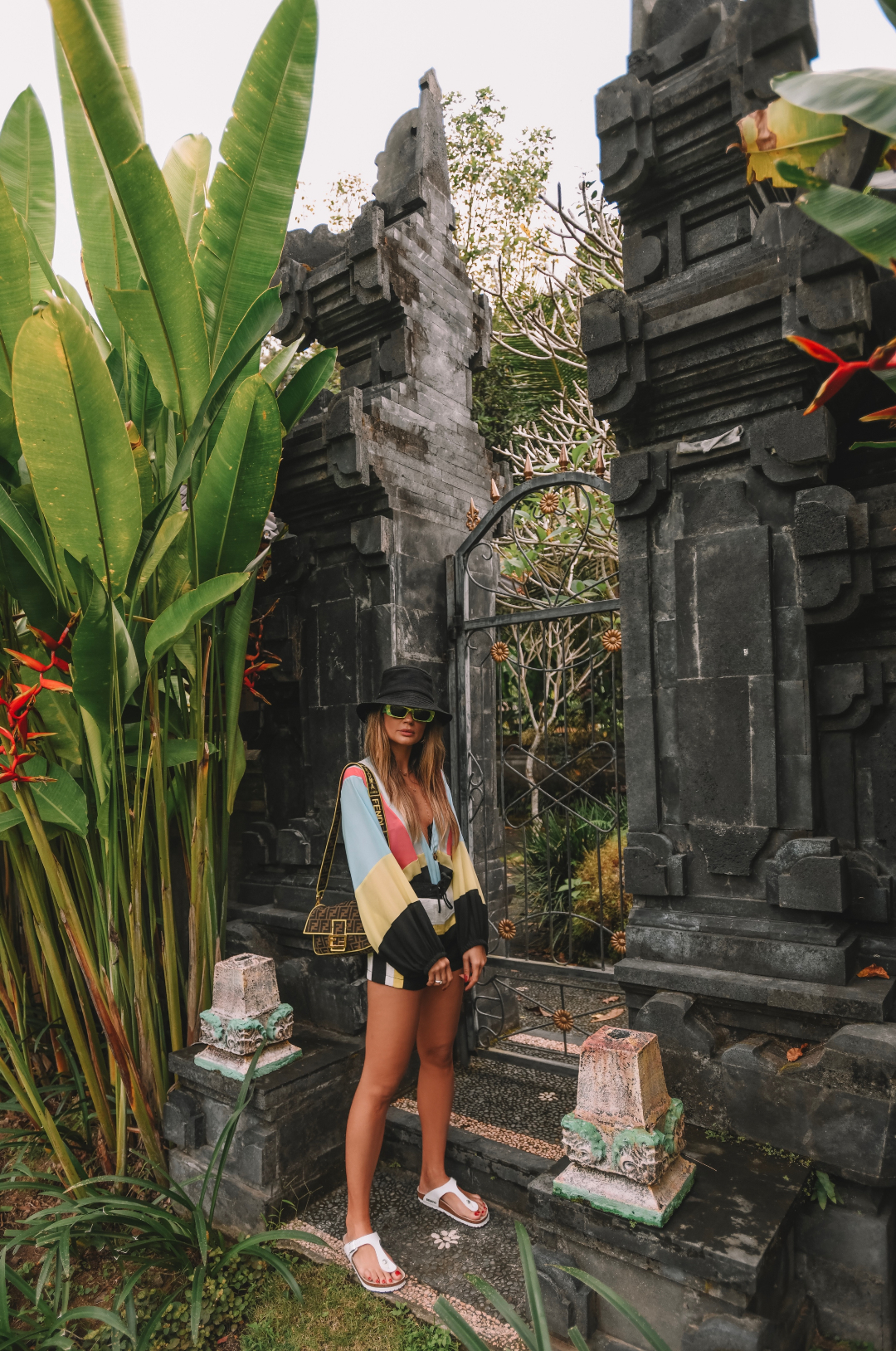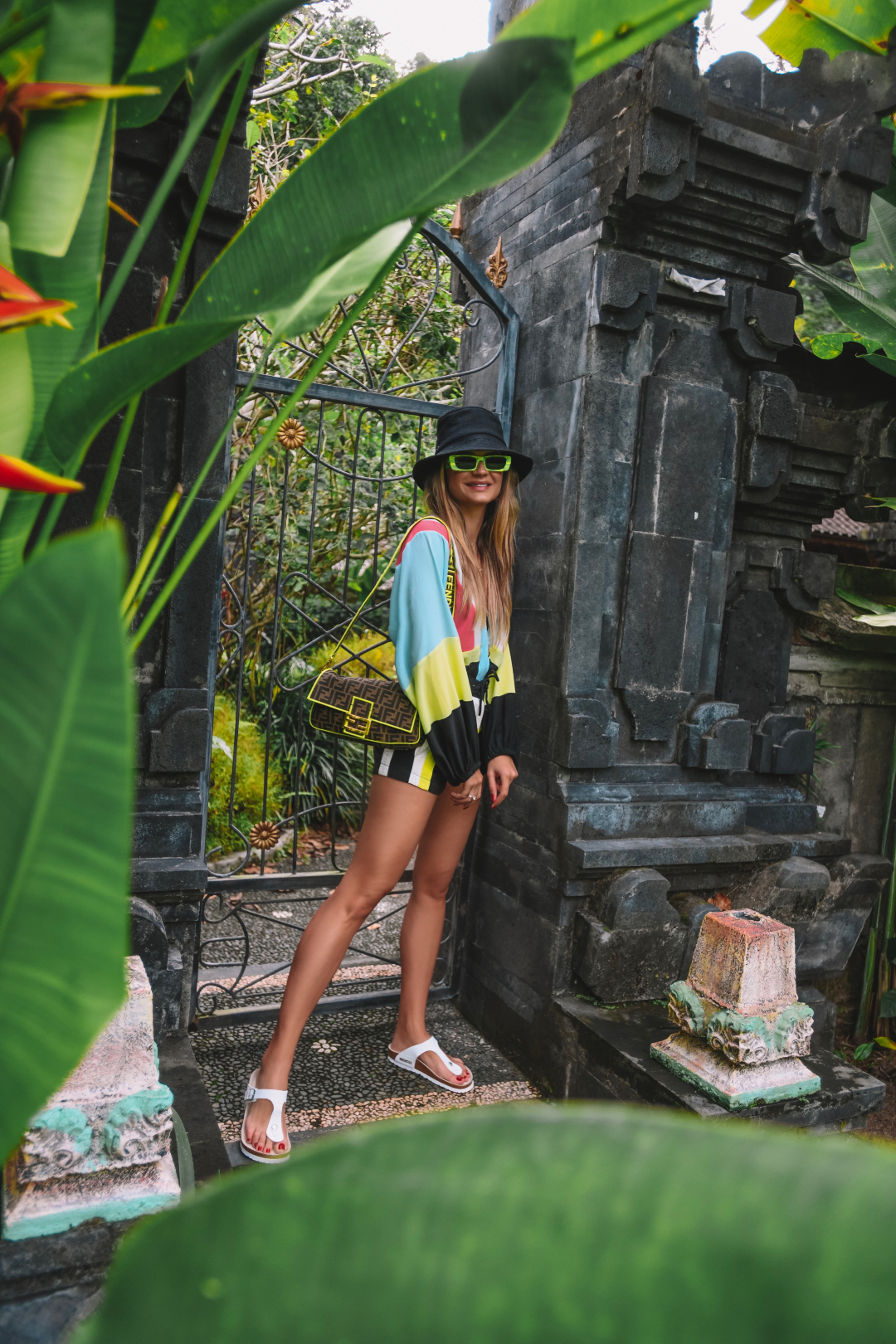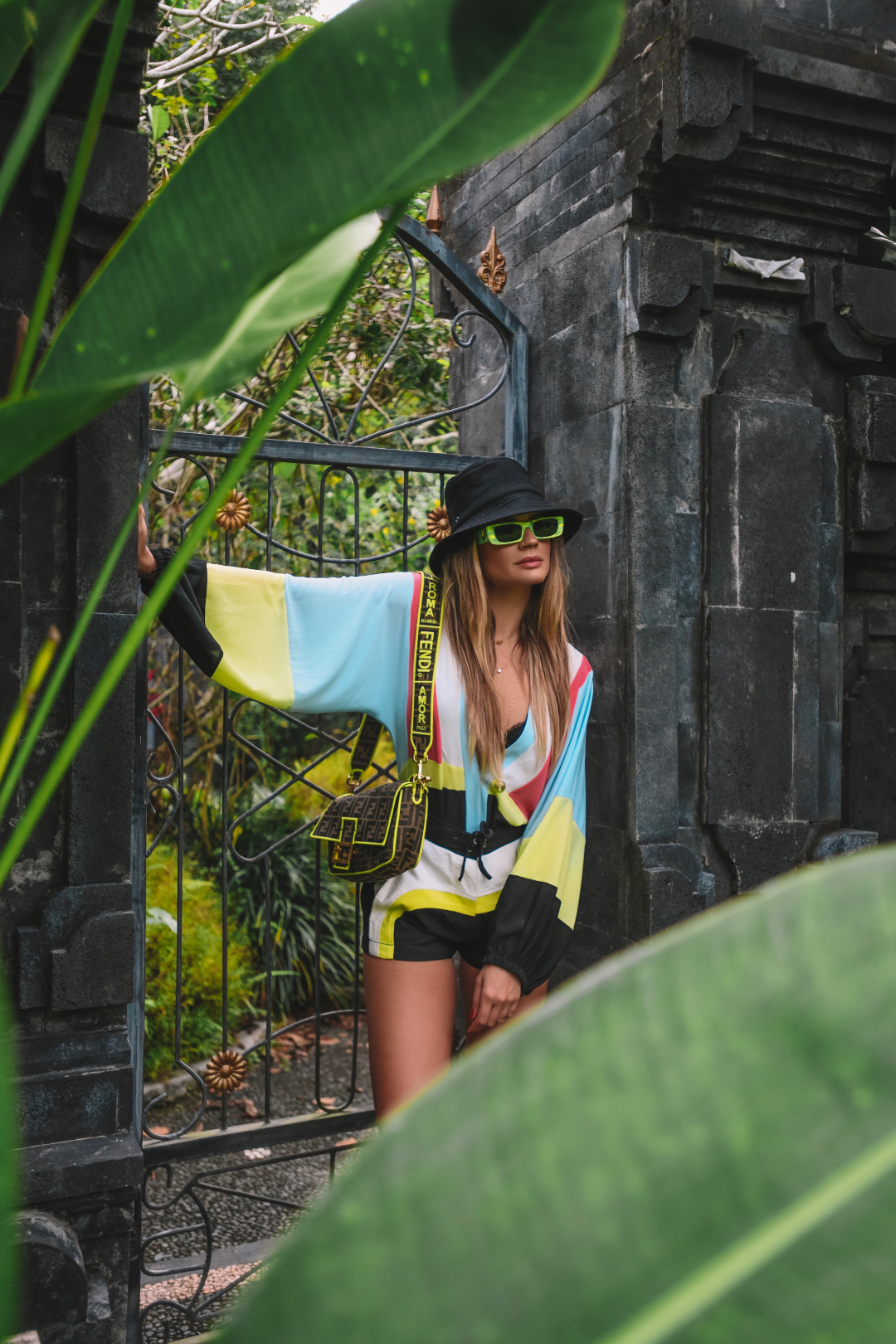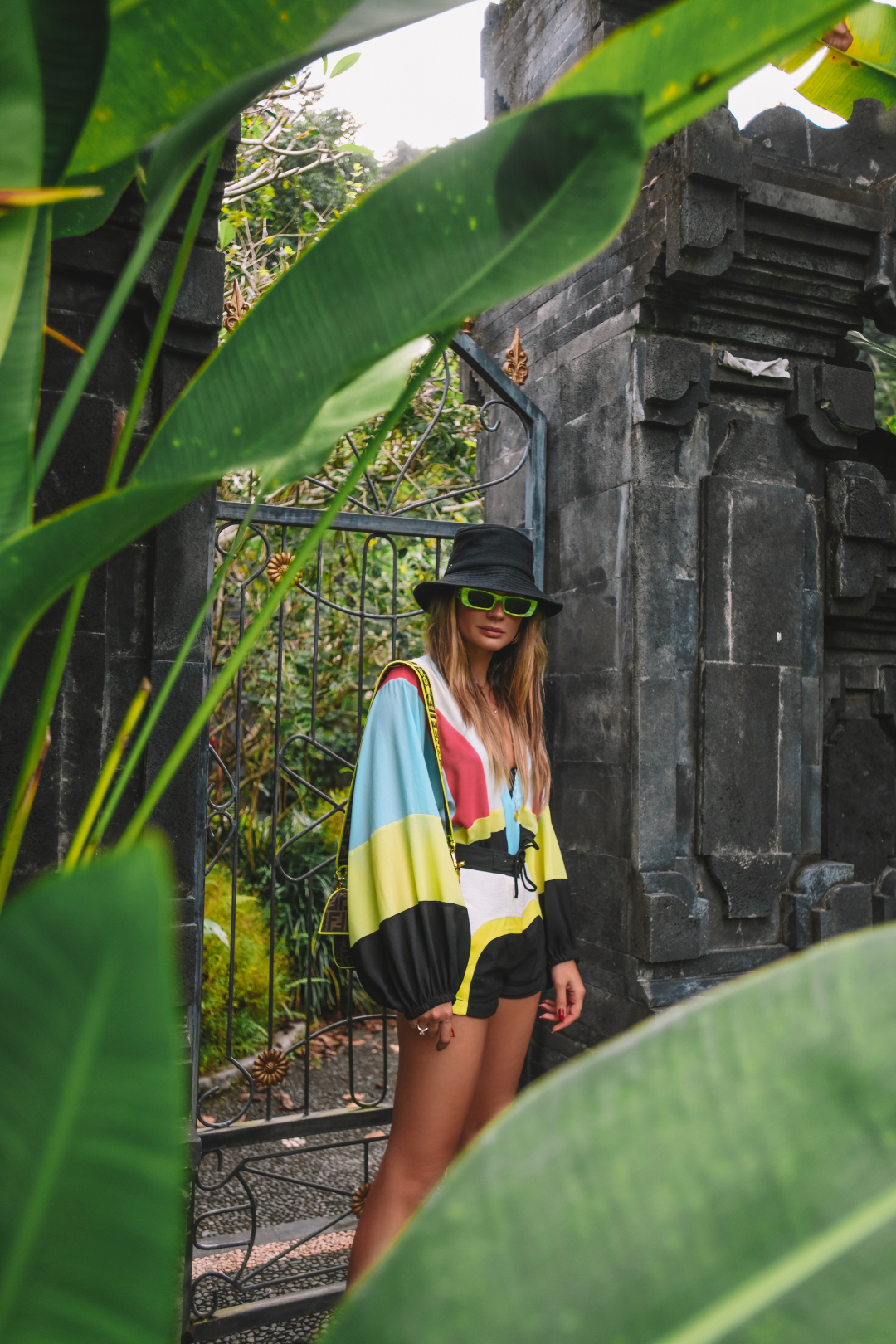 Outfit- Skazi | Sunglasses – Gucci| Bag – Fendi
The it-pieces for summer, right!?
Bisou, bisou.