Hi my loves, goos morning!
This Monday I am in the mood for blue and a little bit juggler!
If you follow me on Instagram, might have seen that I am in Capri for another unforgeable trip with Skazi! The outfits from the Summer collection are simply beautiful!
My first look is a midi-length skirt + a cropped top. And what could I say about this pattern?! Check it out: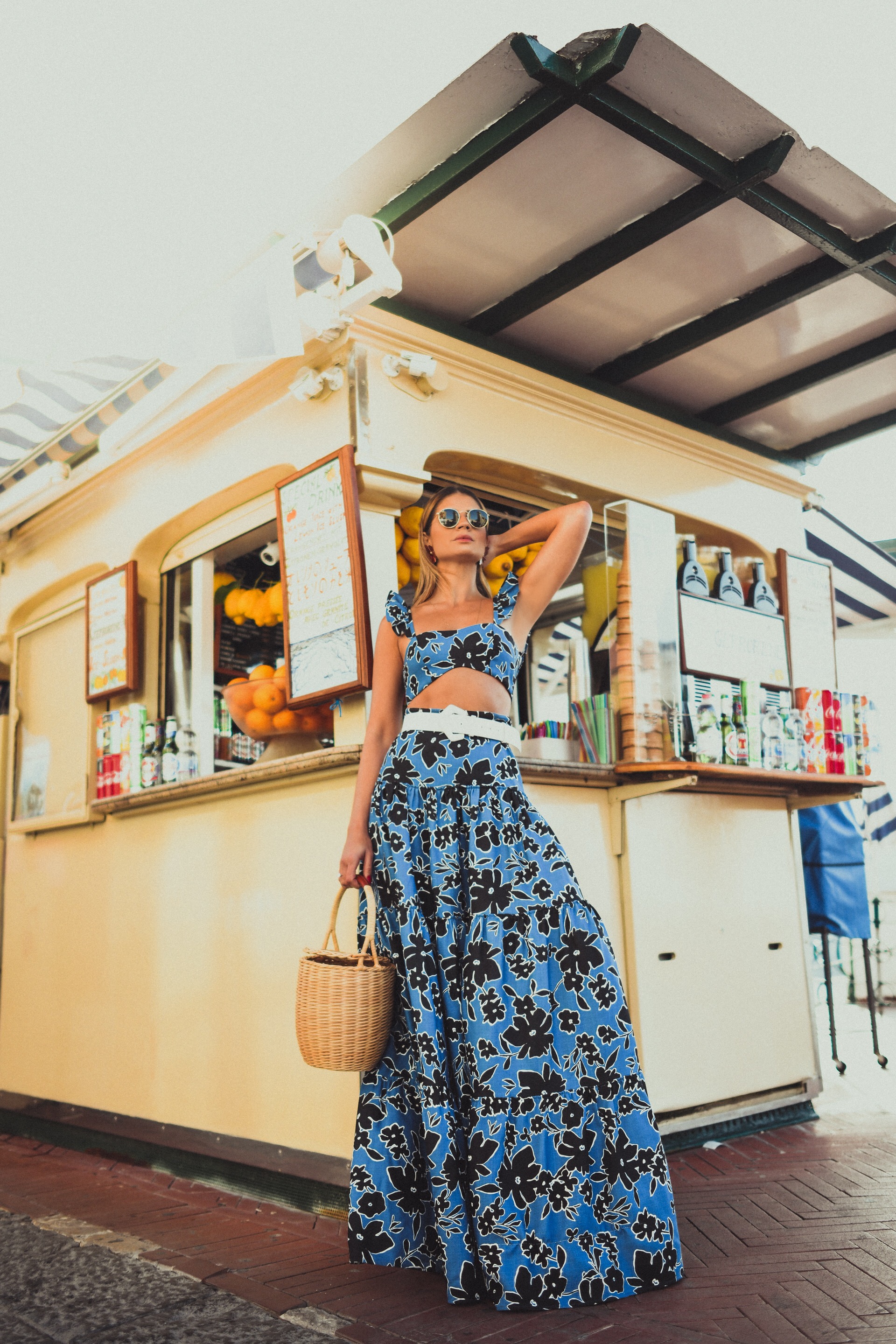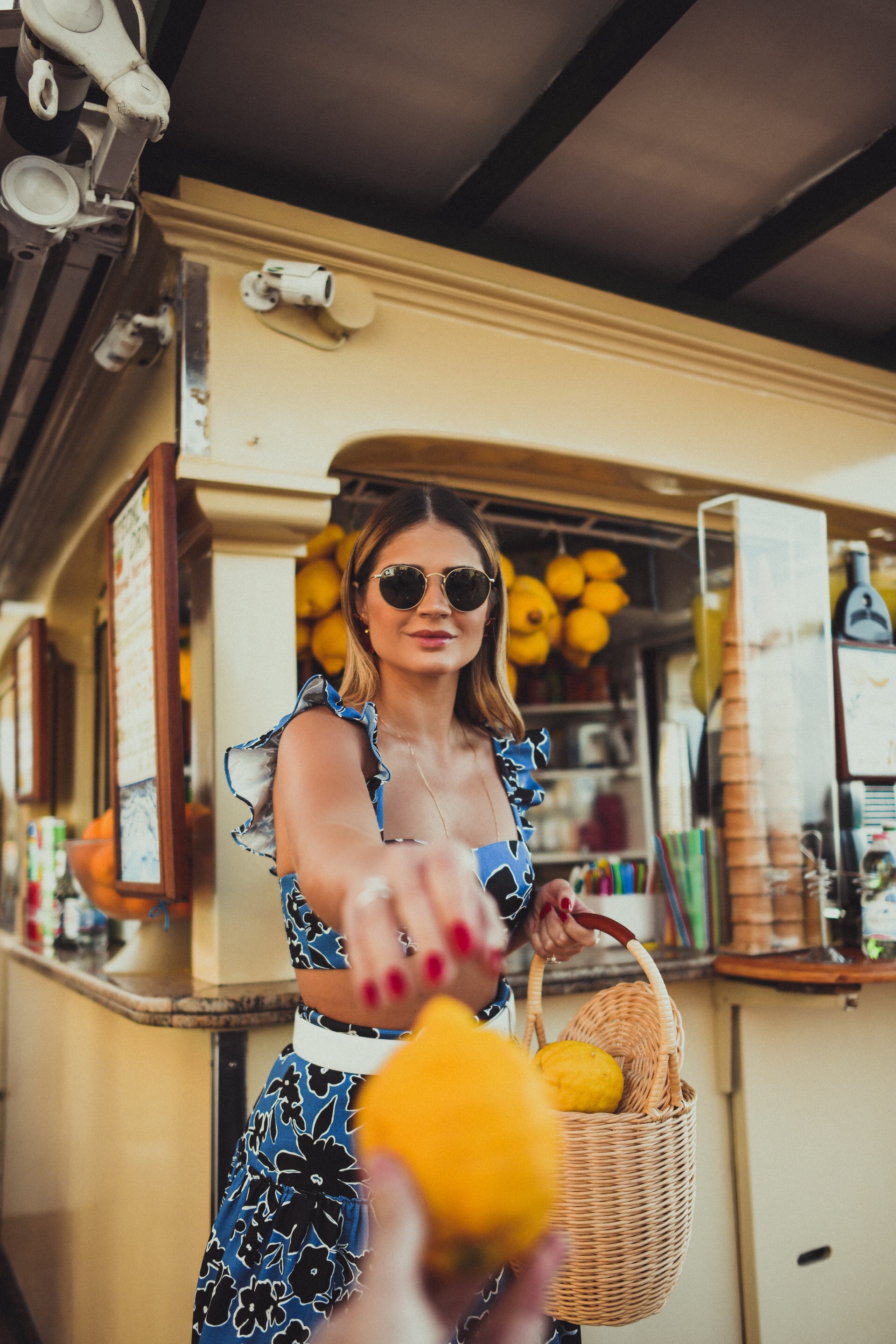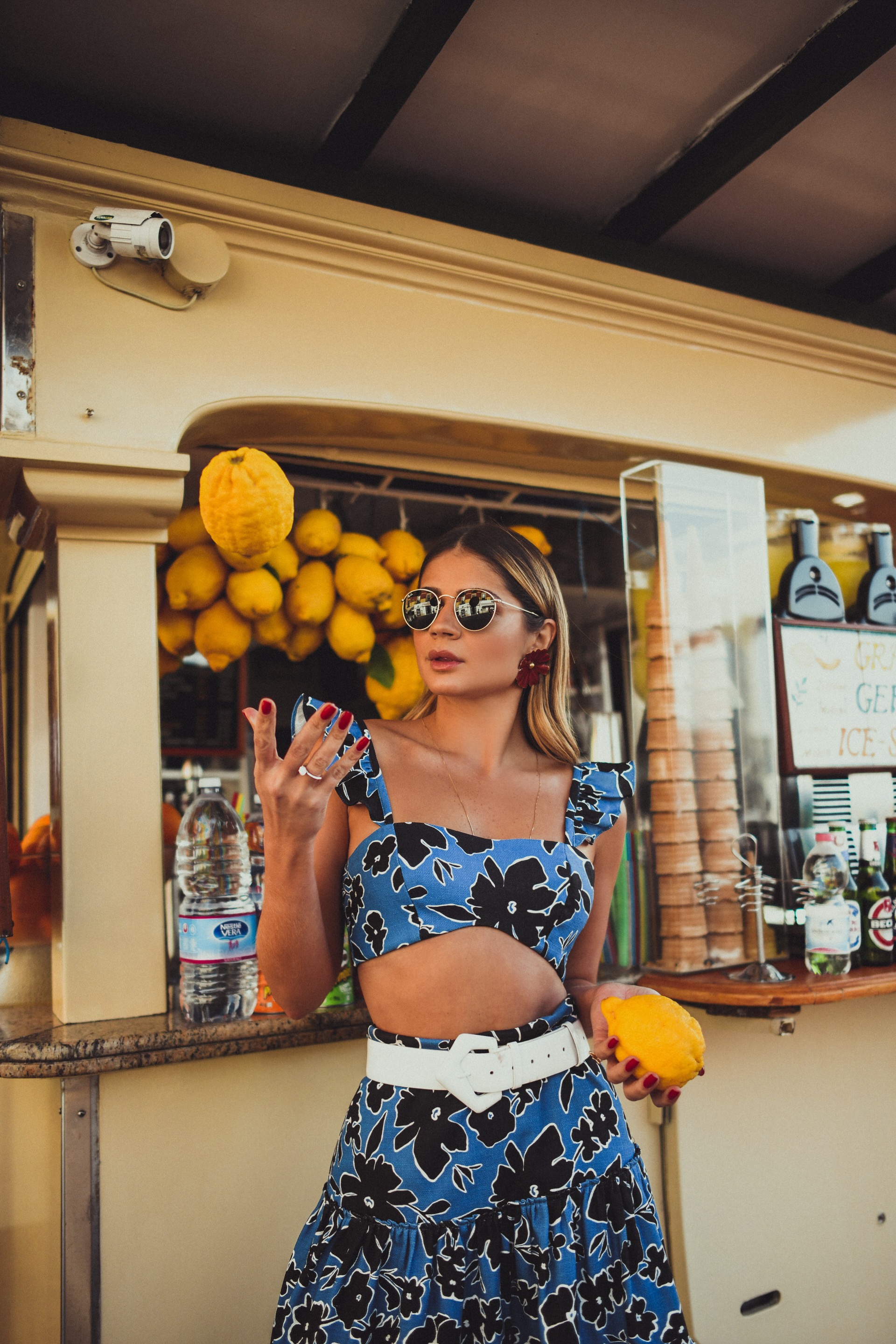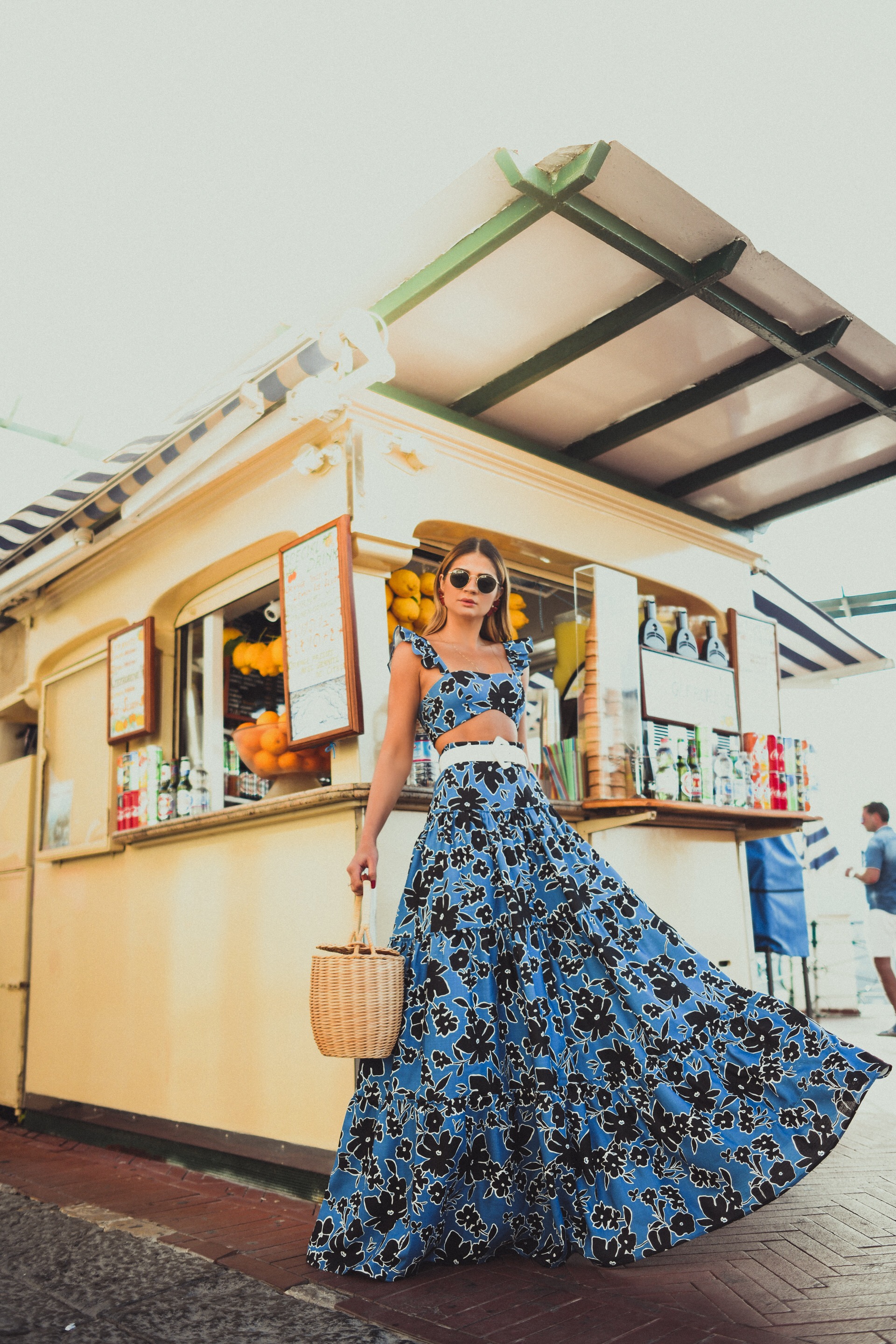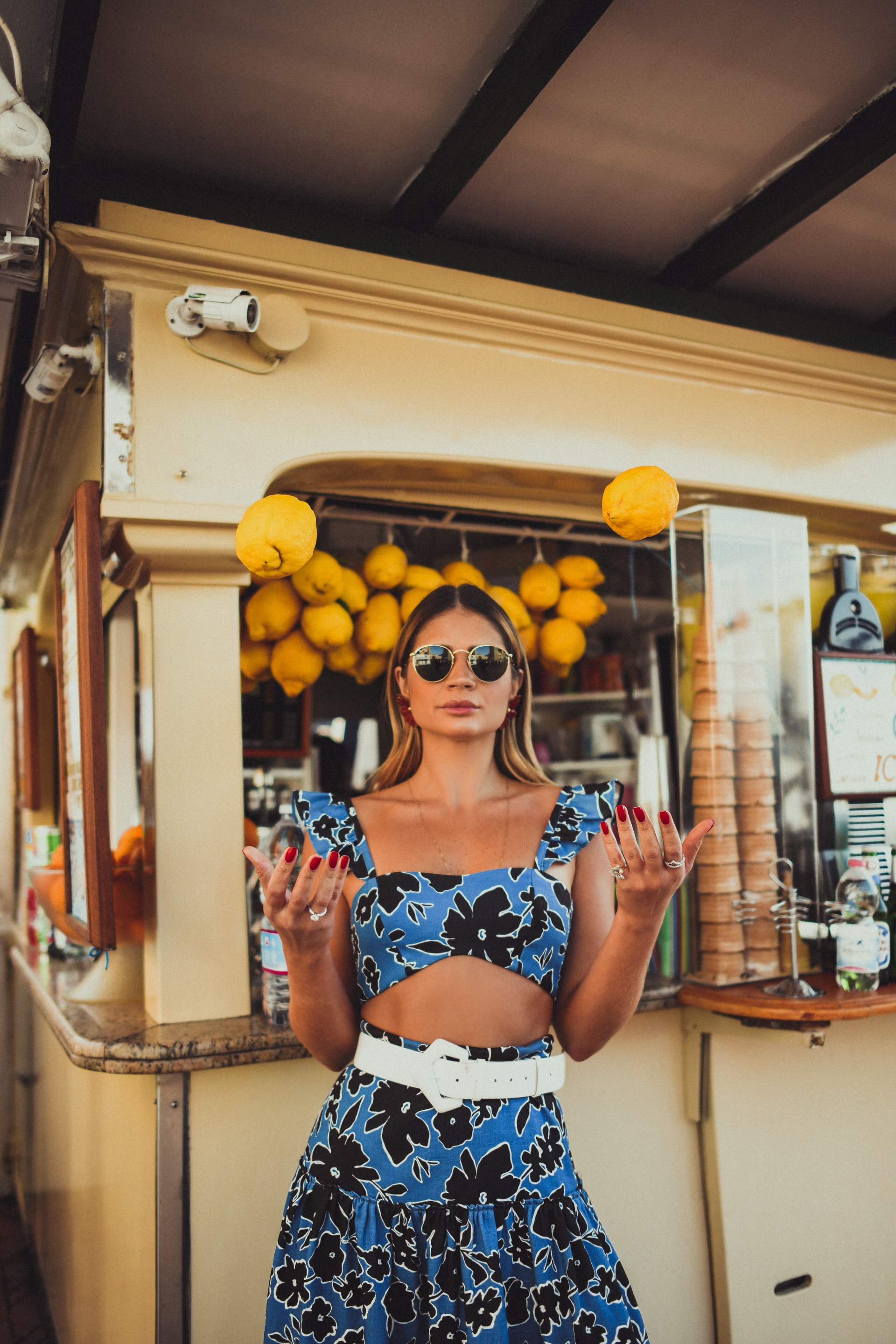 Did you like my first outfit from this trip?!
Get ready, this was only the first post! Ok?! Bisou, bisou.